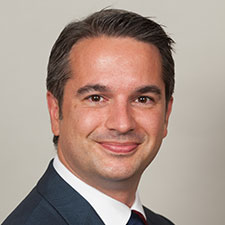 Dr. Alvaro Cortes is a principal associate in the Social & Economic Policy Division of Abt Associates and has extensive experience working on analysis and research on homeless populations. He has produced several Annual Homeless Assessment Reports (AHAR) to the U.S. Congress on the extent and nature of homelessness, and rigorous evaluations of programs designed to improve the economic and health outcomes of people experiencing homelessness.
Currently, Alvaro is directing an evaluation of the Transitional Living Program for Homeless Youth (TLP) for the U.S. Department of Health and Human Services (HHS). TLP provides supervised shelter and services to homeless youth ages 16 to 21. The evaluation includes site visits to 14 TLP programs as well as a randomized controlled trial that will allow researchers to assess the impact of the program by comparing outcomes among eligible youth who are assigned to the TLP program and those who are referred to other services in the community. He directed a study for HHS that drew lessons from efforts by non-profit providers of homeless services to link their clients to housing programs, and he helped develop performance measures for HUD's homeless assistance programs.
In addition to providing his overall expertise on homelessness to the work of the Center for Evidence-based Solutions to Homelessness, together with Dr. Dennis Culhane, Alvaro is leading efforts to develop a DataHub that will make data on homelessness more accessible and useful to practitioners.