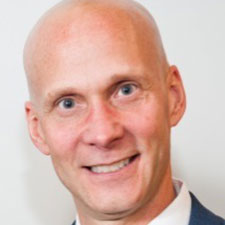 For the past 20 years, Matt White has been working with communities to design and implement effective Continuum of Care systems for persons experiencing homelessness and at imminent risk of homelessness. He specializes in homeless system policy development and implementation, research and evaluation, and homeless management information system (HMIS) development.
Matt joined Abt Associates in 2005, adding to the firm's homeless and housing services sector practice. His homeless system technical assistance expertise includes improving data collection and analysis capabilities, evaluating the effectiveness of homeless systems, and leading strategic planning and facilitation engagements to reorient homeless services. His recent work at Abt focuses on developing more effective coordinated entry processes and improving crisis response services for persons experiencing homelessness.
In addition to providing his expertise for documenting the evidence base on homelessness, White is founding director of the Systems Strengthening Partnership, a key element of the Center for Evidence-based Solutions to Homelessness.