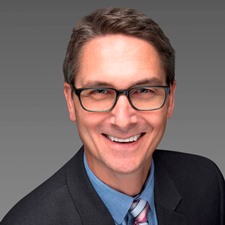 Tom Albanese is associate director at the Community Shelter Board in Columbus, OH. The Community Shelter Board is also a founding member of the Center for Evidence-based Solutions' Systems Strengthening Partnership. Tom has more than 25 years of experience designing homeless crisis response systems and helping communities build their capacity to achieve better outcomes.
In his role as associate director at Community Shelter Board, Tom has overall strategic and operational responsibility for all program areas. He drives system and program strategy for the organization, leads system improvements informed by evidence, and represents Community Shelter Board on a local, regional, and national basis.
Tom worked at Abt Associates from 2008 to 2017, most recently as a principal associate in the Social & Economic Policy Division. He served as a lead technical assistance provider for the U.S. Departments of Housing and Urban Development (HUD) and Veterans Affairs, supporting efforts to reduce homelessness among veterans nationwide by 47 percent between 2010 and 2016, as well as for New York City, supporting efforts to reduce homelessness among veterans in the city by 66 percent between 2014 and 2016. Tom also served as chair of the national technical assistance team for HUD's Homelessness Prevention and Rapid Re-Housing Program (HPRP) and led efforts to support and strengthen homeless crisis responses systems through HUD's CoC Check-Up, Priority Communities, and other technical assistance initiatives.