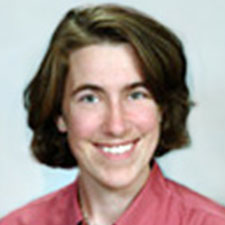 Brooke Spellman is a national leader in conducting research and developing strategies to improve policy and programmatic responses to homelessness and poverty.
A principal associate in the Social & Economic Policy Division of Abt Associates, she has expertise in using Homeless Management Information System (HMIS) and mainstream system administrative data to understand homelessness, patterns of homeless service utilization, client outcomes, and homeless and mainstream system costs. Her work includes strategic planning, facilitation, system- and program-level service delivery, research and evaluation, technical assistance and training, performance measurement, outcomes-based funding and grants management for local government and nonprofits related to homelessness, the Continuum of Care planning processes and HMIS.
Brooke led a HUD-funded evaluation of the efficacy of the HUD Rapid Re-housing for Homeless Families Demonstration; was actively involved in the Family Options Study, a random assignment study of interventions for homeless families; and is actively involved in the evaluation of the efforts by the Conrad N. Hilton Foundation to end chronic homelessness in the Los Angeles Region.
She has extensive knowledge of and past experience in managing homeless systems and HUD grant programs for housing and homeless assistance programs in large urban and metropolitan county areas.