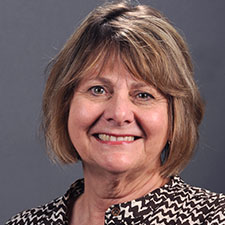 Dr. Dana Eser Hunt is a highly-regarded expert on crime, substance abuse, illegal drug use and drug treatment whose research includes the use of both quantitative methods and ethnography.
Dana is a principal associate in the U.S. Health Division of Abt Associates. At Abt, she managed the Arrestee Drug Abuse Monitoring (ADAM II) project — involving collection of data on drug use, treatment needs and drug market activity from a sample of 5,000 arrestees in 10 metropolitan U.S. counties each year. She also led the redesign of the original ADAM program funded by NIJ from 1997-2001, collecting data in 35 counties from arrestees within 48 hours of arrest. The projects were the only federal drug surveys able to validate self-reported drug use through testing and provide a real-time picture of drug use and drug market trends in the nation.
Dana manages a diversity of projects, including a national evaluation of an eleven-city SAMHSA grant initiative integrating primary care, mental health, prevention, and substance abuse treatment for persons at risk or living with HIV and AIDS; a 125 grantee cross site evaluation of minority treatment programming for HIV; and the evaluation of a post incarceration program for high risk male offenders 18-24 years old.
She is also the principal investigator on the Hilton Monitoring, Evaluation and Learning project for the Hilton Foundation evaluating and coordinating the work of over 35 grantees implementing drug and alcohol screening, brief intervention, and referral to treatment (SBIRT) for adolescents and young adults.
Dana has numerous publications and presentation on issues of methodology, crime and justice, and drug treatment and is a regular reviewer for grant funding in the Department of Justice.