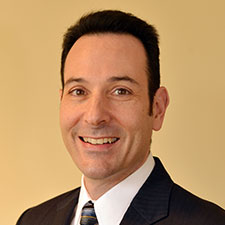 Dr. Daniel Gubits is a principal associate in the Social & Economic Policy Division of Abt Associates. One of Abt's leading methodologists, Daniel conducts research in the areas of housing, homelessness, economic self-sufficiency, and disability policy. Daniel's expertise is in econometric modeling, data analysis, and random assignment program evaluation.
Daniel is director of analysis for the Family Options Study, a 12-site experiment comparing the success of different strategies to house families experiencing homelessness. The study followed 2,300 families for three years to understand how the strategies affected housing stability, self-sufficiency, family preservation, and adult and child well-being. He is currently leading an effort to document the evidence base on rapid re-housing and will conduct further analysis of data from the Family Options Study to better understand the effectiveness of that approach to serving families experiencing homelessness.
Daniel also leads impact analysis work for the Social Security Administration's Benefit Offset National Demonstration (BOND) project, a random assignment impact evaluation that is testing the effect of work incentives for recipients of social security disability income.
In previous work, Daniel led the analysis of employment, earnings, and benefits receipt for the Effects of Housing Vouchers on Welfare Families study, another random assignment impact evaluation. He also co-authored the impact and implementation reports for the Supporting Healthy Marriage study, conducted for the U.S. Department of Health and Human Services (HHS).