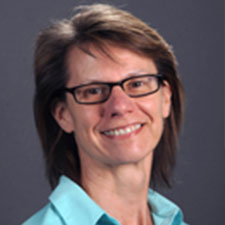 Gretchen Locke is a principal associate in the Social & Economic Policy Division of Abt Associates. She specializes in evaluation research on programs for people who have special needs, including people who have disabilities and people who are at risk of homelessness or experiencing homelessness. Her research has focused on individuals with chronic patterns of homelessness, permanent supportive housing, and the intersection of the housing and health systems.
Currently, Gretchen is co-principal investigator on a study of the Section 811 Project Rental Assistance program, a new approach to providing affordable housing and services to very low income people with disabilities in subsidized housing also occupied by people with and without disabilities.
She serves as a subject matter expert for an evaluation of technical assistance provided to states in order to strengthen partnerships between housing and Medicaid agencies and better meet the needs of homeless and disabled adults. She also directs two large national studies of a health care occupation training program for low income, entry-level workers.
Gretchen completed a multi-site study for the U.S. Department of Health and Human Services (HHS) on linking housing and Medicaid-funded services in permanent supportive housing. She also directed a study of development and operating costs and tenant and neighborhood outcomes of permanent supportive housing in Connecticut and a random assignment study of the HomeBase homelessness prevention program for families in New York City.
Together with Jill Khadduri, she was a co-editor of Towards Understanding Homelessness, a compendium of papers documenting the research base on homelessness published by HUD and HHS in 2007.