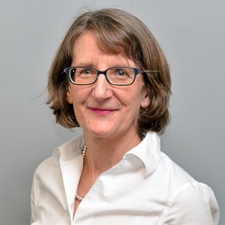 Michelle Wood is a principal associate in the Social & Economic Policy Division of Abt Associates.
Michelle has more than 28 years of experience managing large-scale national program evaluations and applied social science research. Michelle serves as Project Director for the Family Options Study, which examines the effects of various combinations of housing and services for homeless families on five aspects of family well-being: housing stability, self-sufficiency, adult well-being, child well-being, and family preservation.
The study randomly assigned nearly 2,300 families who sought assistance from emergency shelters in 12 communities to one of four intervention groups. The team collected baseline data, conducting periodic tracking interviews, and undertook follow-up survey data collection 20 and 37 months after random assignment. Michelle also leads a long-term tracking study with the Family Options Study to conduct tracking interviews with the study families 72 months after random assignment.
Michelle is a Co-Principal Investigator for an in-depth study of program models and implementation and participant experiences in rapid re-housing. The Understanding Rapid Re-housing Study is conducting a systematic review of research on rapid re-housing, collecting detailed information from all rapid re-housing programs, and is conducting additional analysis on the Family Options Study.
Michelle also led a study to examine service costs in supportive housing programs and is working on a team to investigate Medicaid access, utilization and costs for households that use permanent supportive housing.