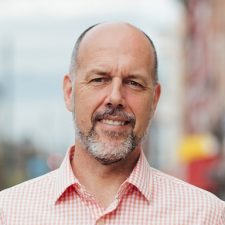 Stephen Metraux is Associate Professor at the Biden School of Public Policy and Administration of the University of Delaware, where he directs the Center for Community Research and Service.
Steve's research on homelessness has included pioneering work on using administrative and survey data to better understand the impacts and costs of homelessness across a range of services systems. More generally, his research has examined how various institutional contexts intersect with homelessness, including the military, jails and prisons, and child welfare. He has worked extensively with public agencies and non-profits on using available data to better understand and evaluate their homeless, housing and related services and the people who use them.
Steve's current research focuses on unsheltered homelessness and local responses to homelessness encampments, with projects funded by the Arnold Foundation and the City of Philadelphia. He is also continuing work on veteran homelessness that he started during his tenure as an Analyst with the VA's National Center for Homelessness Among Veterans.