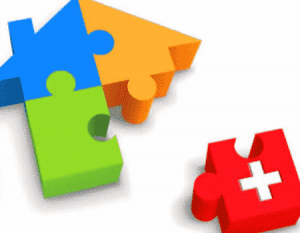 Gretchen Locke
June 2019
Healthcare providers are realizing that addressing housing instability is a critical piece of the puzzle to improve health outcomes and lower total costs, especially for those experiencing the complex needs that arise from poverty, homelessness, and poor health.
In 2014, the Affordable Care Act allowed states to expand Medicaid to single adults with incomes up to 138 percent of the federal poverty rate. In so-called "expansion states," the result was that many people experiencing homelessness – particularly single adults who had not previously been eligible – gained access to Medicaid. Serving high needs populations like people experiencing chronic homelessness has challenged healthcare providers and homeless assistance networks to engage very vulnerable people and address complex health and social needs. This means ensuring Medicaid beneficiaries have access to consistent, high-quality care to address complex needs. Managed care organizations (MCOs) and other health system providers are finding innovative ways to support expanded housing options.
In Tennessee, Amerigroup, has partnered with the state and other MCOs to develop housing expertise to help members transition from nursing homes to the community. MCO staff identify and track the incidence of housing needs among MCO members, and identify housing opportunities in their communities. At the beneficiary level, staff craft housing action plans to address housing instability and proactively monitor members to ensure they maintain housing and access to care. In Massachusetts, the state Medicaid agency is working with recently developed Accountable Care Organizations (ACOs) to address the needs of people with serious mental illness and substance abuse issues, including those experiencing homelessness. Boston Healthcare for the Homeless is a key provider in Boston's ACO network, bringing their expertise in primary care and behavioral health, and connections to the city's housing resources.
Health system players can also directly invest in affordable housing. As of spring 2019, United Health Care had invested more than $400 million in 80 affordable housing communities through the Low Income Housing Tax Credit program. Kaiser Permanente has established a $200 million fund for initiatives targeting housing instability. And in Orlando, Florida Hospital committed $6 million to a consortium that will provide housing and services under a "Housing First" model.
Health service providers – as well as Medicaid administrators at the state and federal level – are closely monitoring the health outcomes for beneficiaries and the relative costs to health systems of these strategies. The business case is still being built, but promising results are emerging as healthcare providers realize improvements in beneficiaries' health that help control costs – savings that can be reinvested in the system.