By Lauren Dunton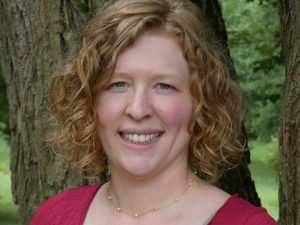 Homeless encampments are an increasingly common sight across the U.S. in cities, suburbs, and even more rural communities. While there is no official or formal definition of an encampment, most cities recognize multiple people staying in a continuous location with structures and personal belongings as an encampment. The growth in encampments reflects a continuing rise in the number of people experiencing unsheltered homelessness. Living in an encampment setting has negative implications for a person's health and safety and encampments also can negatively affect neighboring businesses and residences.
To understand why homeless encampments form, how cities respond to homeless encampments, and the costs associated with those responses, Abt Associates completed a study for the U.S. Department of Housing and Urban Development (HUD) and the U.S. Department of Health and Human Services (HHS). In 2019, Abt staff conducted telephone interviews with key stakeholders in nine cities to learn about their approaches to responding to encampments. The Abt study team then visited four cities (Chicago, IL; Houston, TX; San Jose, CA; and Tacoma, WA) and interviewed city officials and other implementation partners to gain a more in-depth understanding of the city's response to encampments and to collect related cost information. The study team also observed encampments and spoke with people with lived experience in encampment settings in these four cities.
Encampments can be found in different types of locations from urban street corners to along riverbanks and in caves and can vary in size from a small group of people to a couple hundred people. People living in encampment settings comprise all ages, races, and genders, but most often are men with multiple barriers to housing. Encampments primarily form because of the shortage of affordable housing and the shortcomings of the existing shelter systems. In 2019, the four study sites were converging on a common approach for responding to their most visible encampments: "clearance and closure with support." In this model, cities cleared the encampments, removing structures and personal belongings, then required encampment residents to leave the location and often blocking it with physical barriers. These steps typically occurred after encampment residents received intensive outreach services from local homeless service providers aimed at connecting them with housing opportunities and other supportive services. Often, cities also created or expanded low-barrier shelters to accommodate people leaving encampment settings.
The final report for the Exploring Homelessness among People Living in Encampments and Associated Costs study can help federal, state, and local policymakers understand homeless encampments and practitioners understand different strategies for responding to encampments and their associated costs. Click here to read the full report. The community encampment reports for Chicago, Houston, San Jose, and Tacoma describe the approaches of each city in responding to encampments can be accessed here.
The study also produced a paper summarizing knowledge on homeless encampments from academic literature, research institutions, public agencies, and several key informants, as of late 2018. Click here to access the full Understanding Encampments paper.